AUDIT CONFIRMATION NOTICES
These forms are to be used for all applications. Software options allow for both positive and
negative confirmations. Reverse side provides space for listing discrepancies

"Flex" form LAD-702 is to be used if you utilize ITI's OMR coding for forms stuffing equipment.
Also used for postnet barcoding.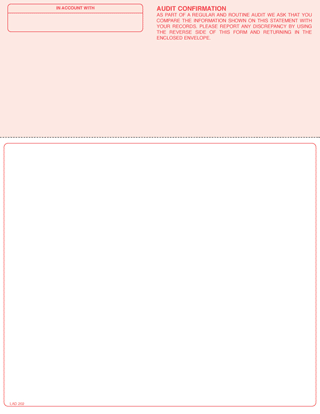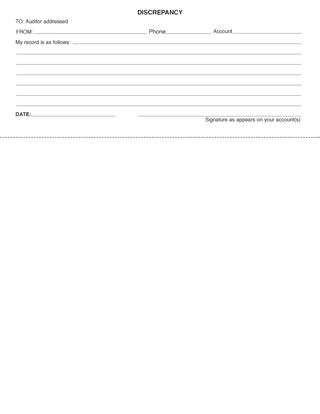 FORM NO. LAD-202 AUDIT CONFIRMATION
FORM NO. LAD-202 AUDIT CONFIRMATION BACKER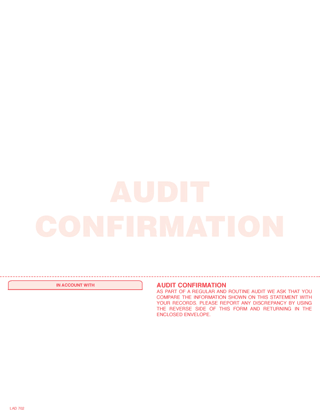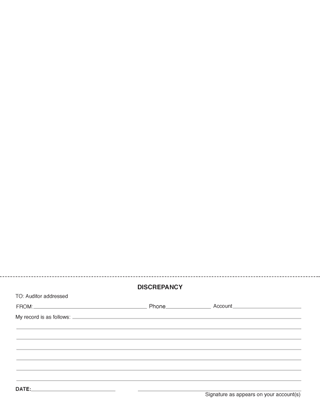 FORM NO. LAD-702 "FLEX" AUDIT CONFIRMATION
FORM NO. LAD-702 "FLEX" AUDIT CONFIRMATION BACKER